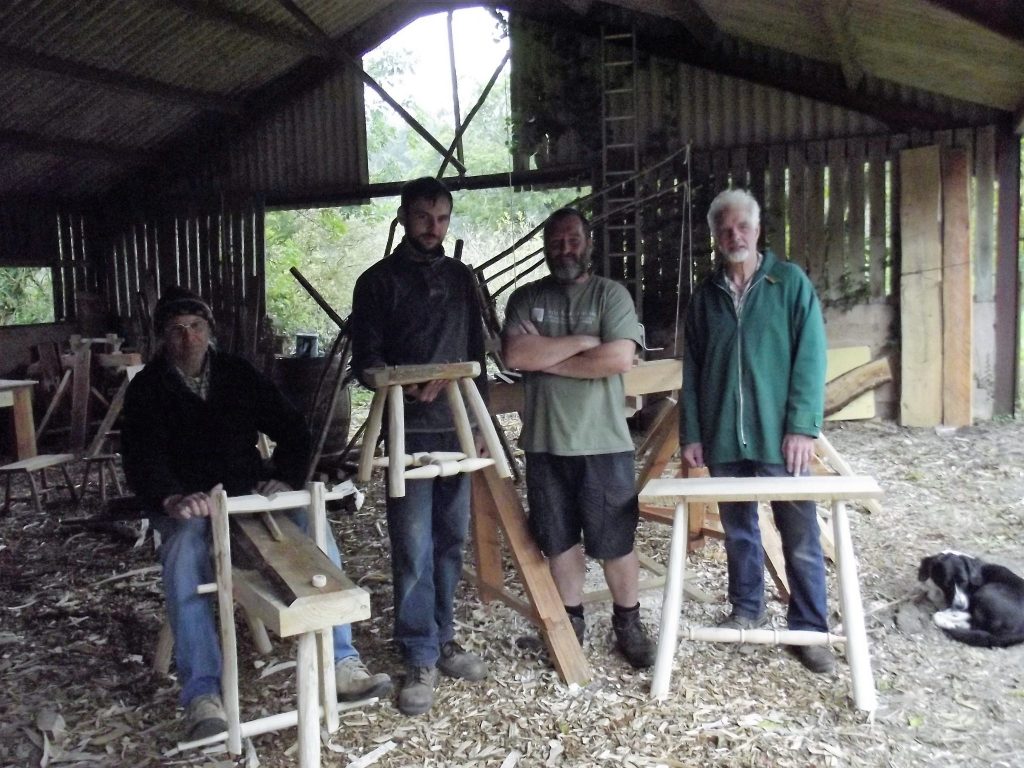 Three people (and Milly and Me), three different projects and three days! Well done guys, mission accomplished.
Keith gets to grips with fitting the stretchers to his oak stool.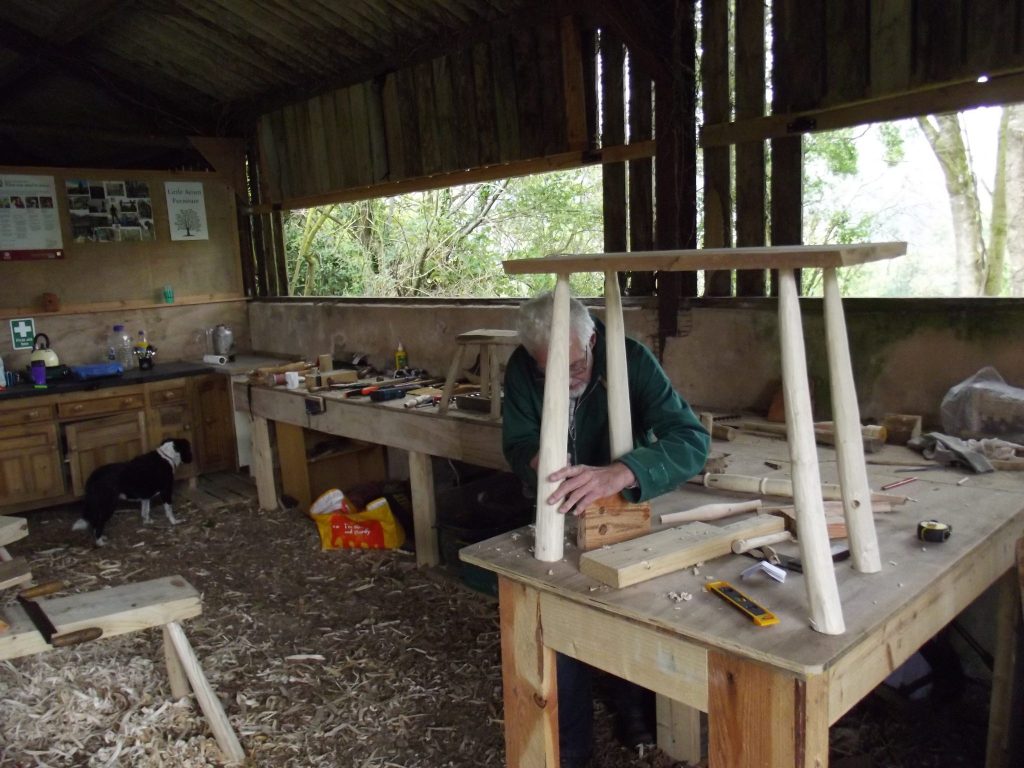 Steves side table takes shape.
Peter using a shaving horse to make his own shaving horse, while Steve shaves his legs, litterally.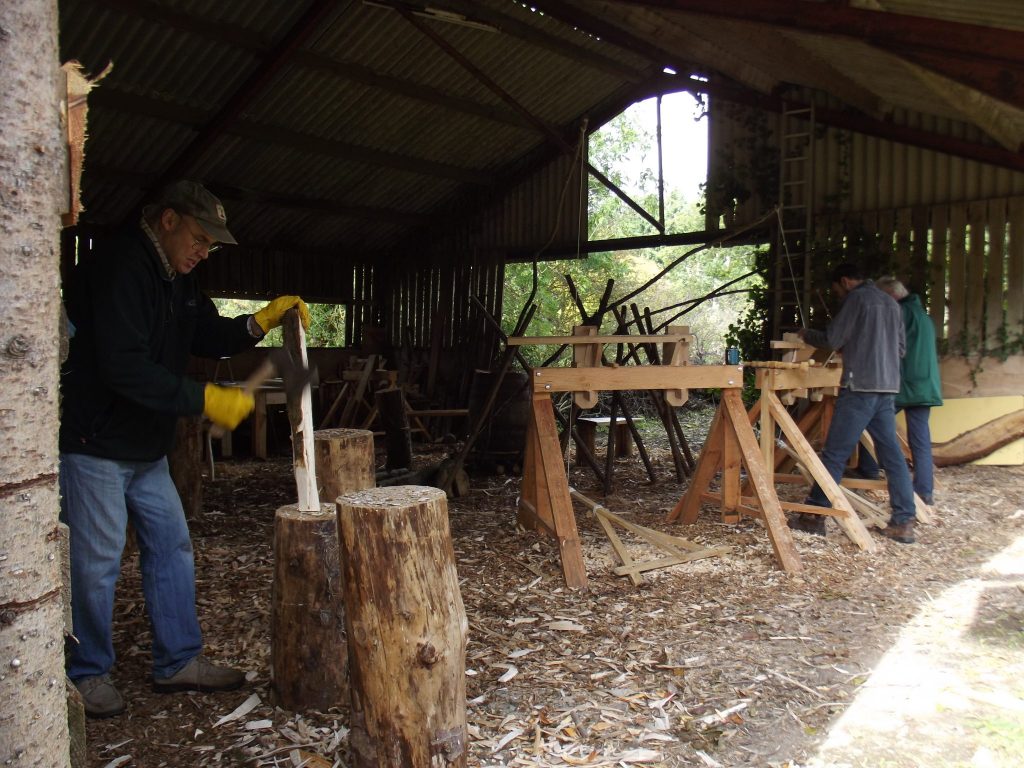 busy bees with lots to do!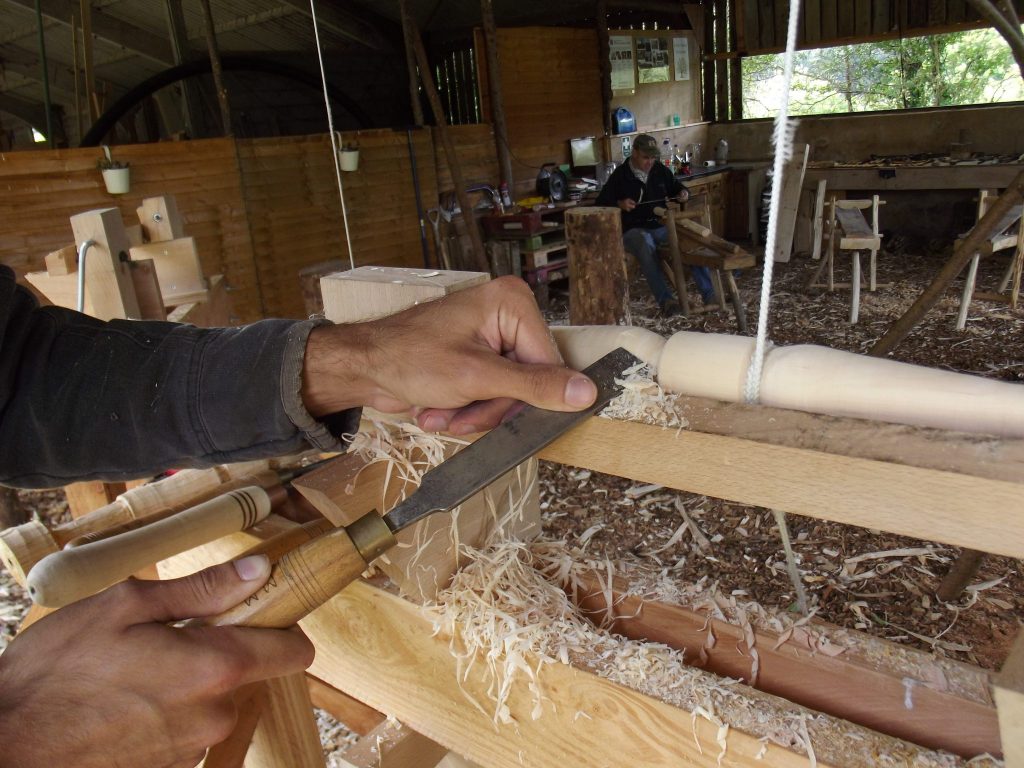 some serious  skew chisel skills from Keith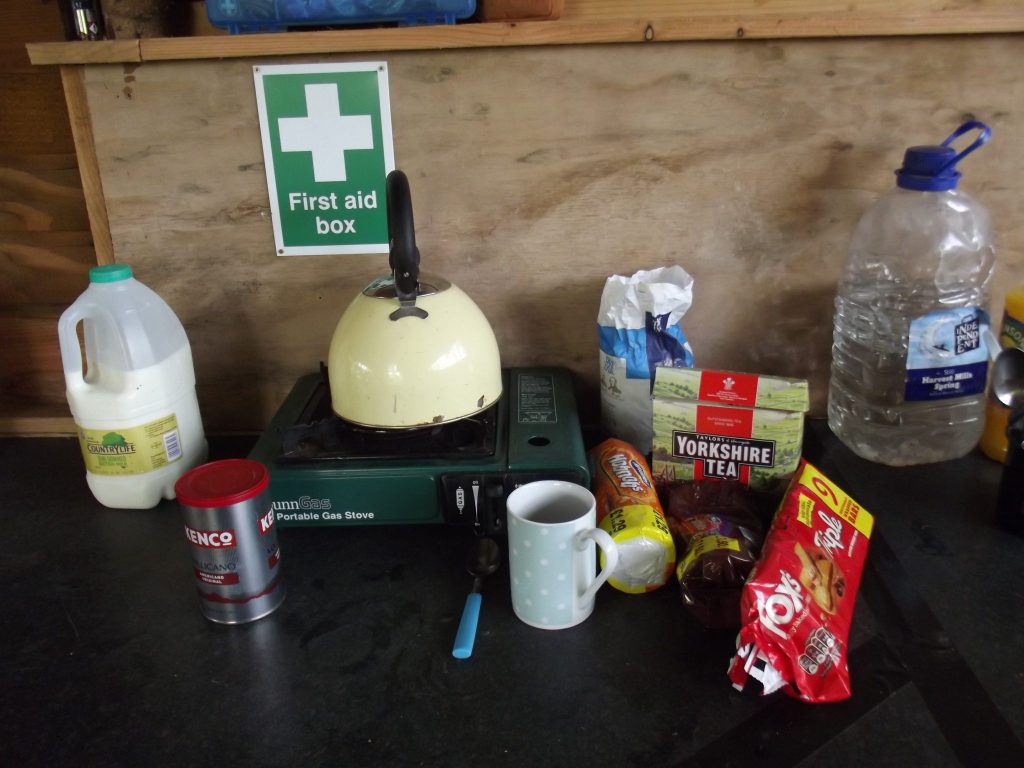 A big thank you to you all for three fantastic days.