Some images from the National Trusts Saltram Apple Day courtesy of Jamie!
Once again I couldn't get the little ones away from the shaving horse and they amazed me with their concentration and ability.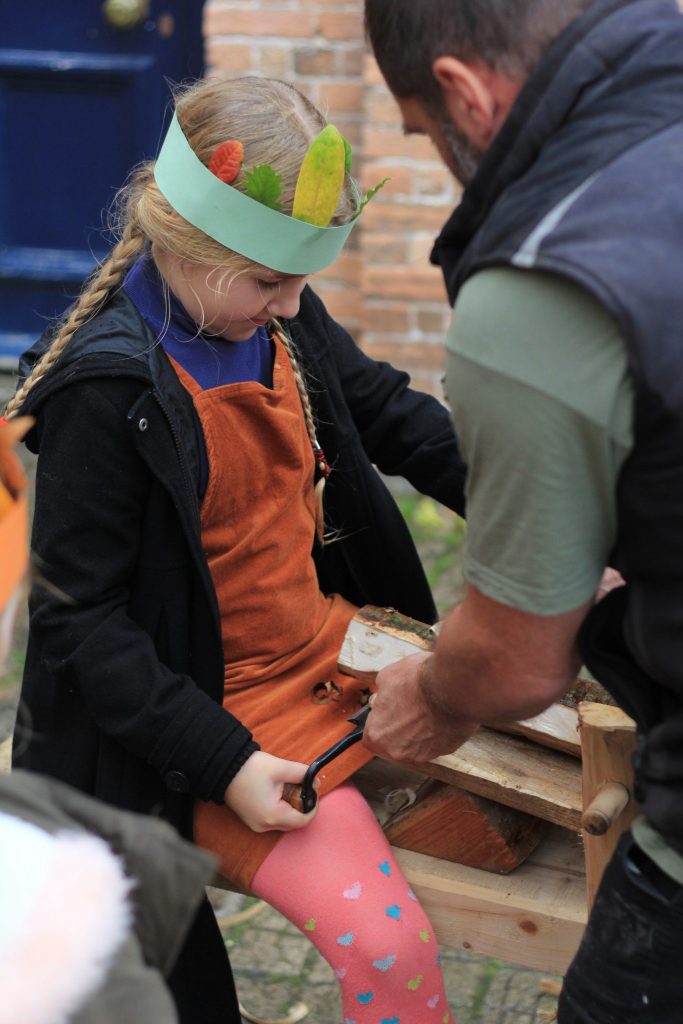 "Don't touch the middle bit, its very very sharp"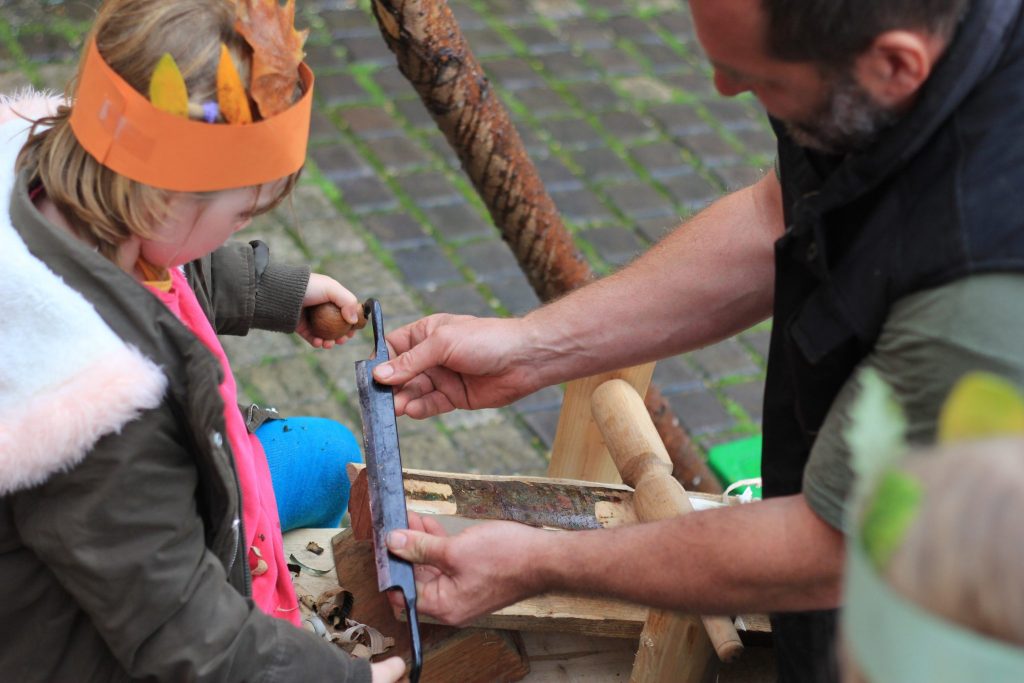 Another young bodger in the making.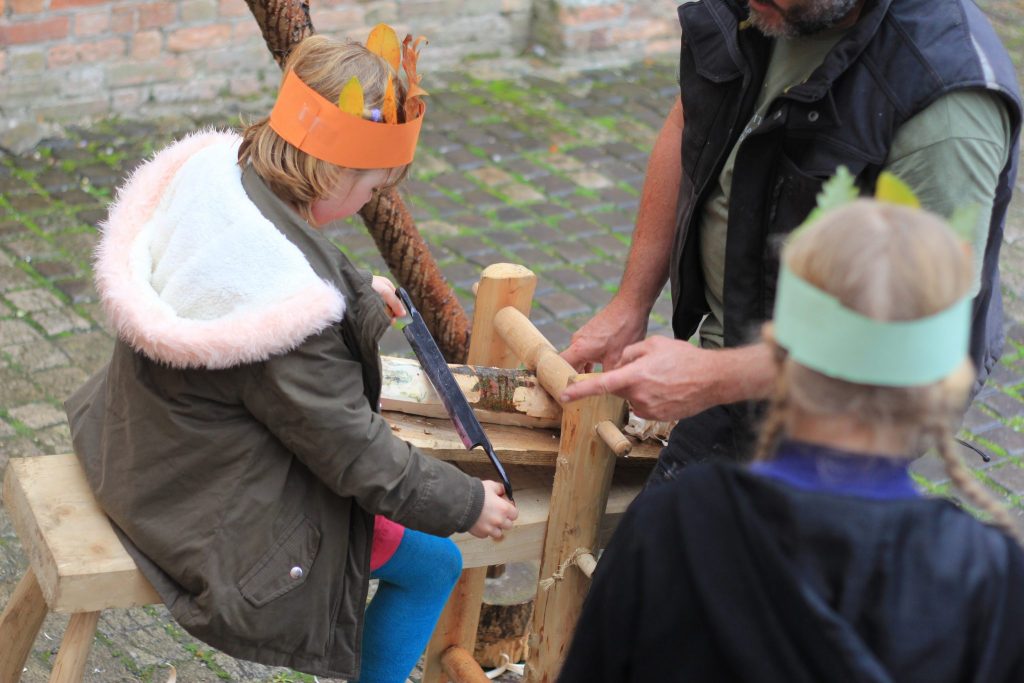 Many thanks to the Devon Rural Skills Trust (DRST) for helping to make it a great day, it was lovely to share ideas and tools with you guys once again.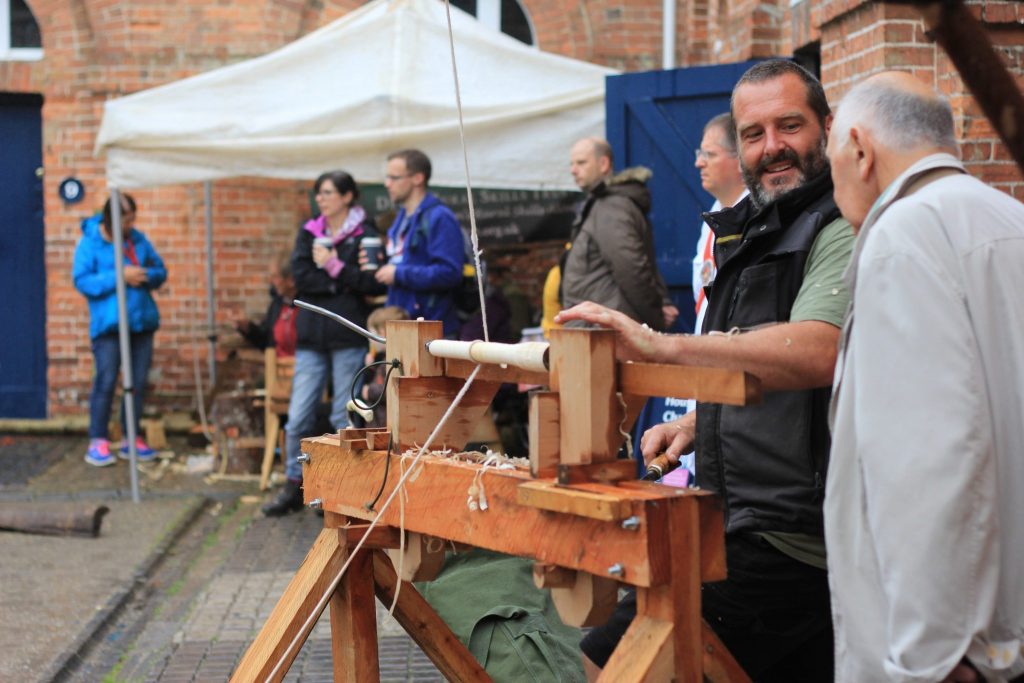 What every bodger needs is a troop (?) of Morris dancers frolicking in the for ground.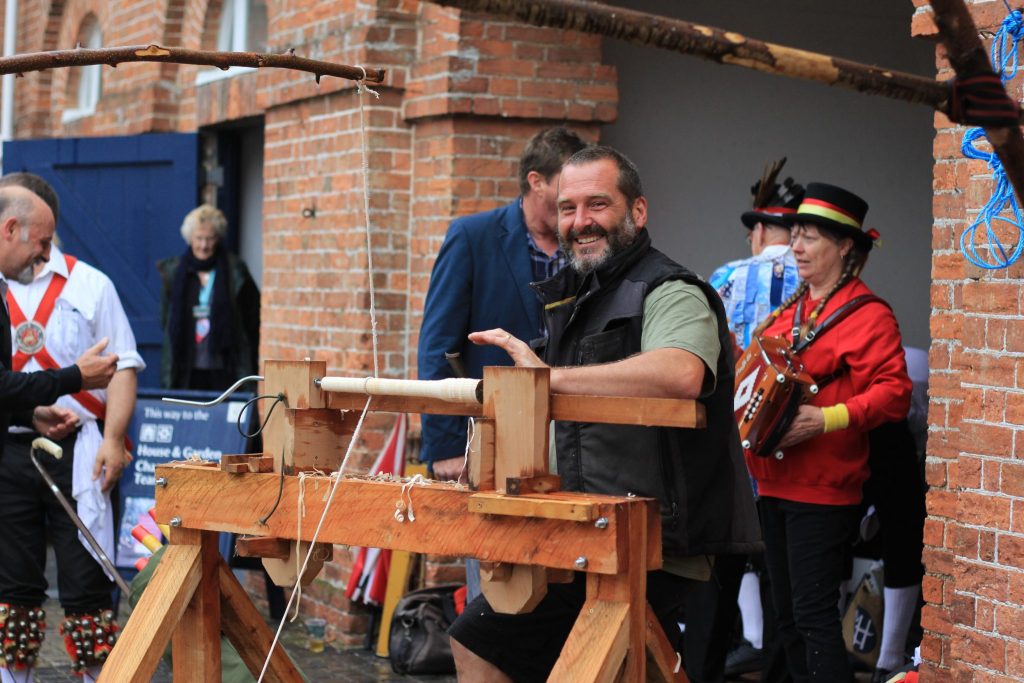 The smile says it all. Thank you to the National Trust and to all who came along, see you soon I hope!
Save