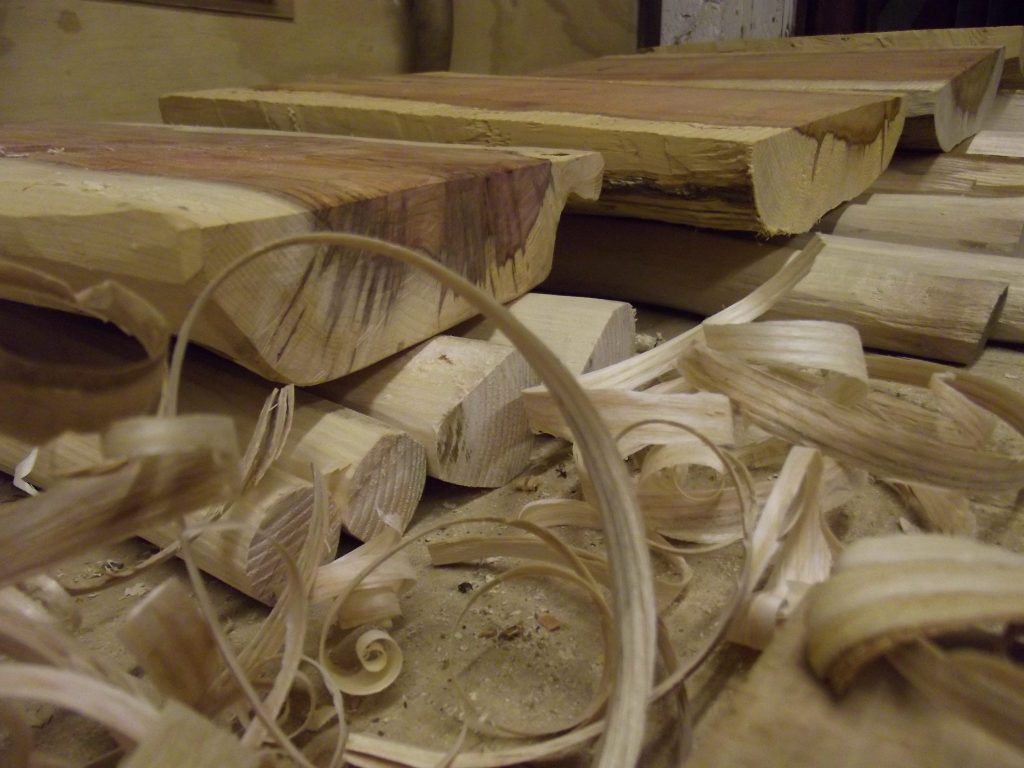 With the chance to show off my work at a few local shows coming up, I am trying to put together a few pieces for sale over the next few weeks. Working with two of my favourite materials, yew and ash I am in the process of making five stools (or  small tables depending on your preference) simultaneously.  All five will be made from the same two materials, from the same two trees using the same or very similar methods with the same basic design. I can already tell however that they will each have very distinct characters and appearances. It is the wonderful thing about working with wood the 'green' way. The shape and finish of each stool or table top is dictated largely by the grain pattern and shape of the raw sab. It is a case of embellishing what is already there rather than entirely controlling the finished appearance. This in turn influences the height, shape and complexity of the legs and ultimately the finished piece.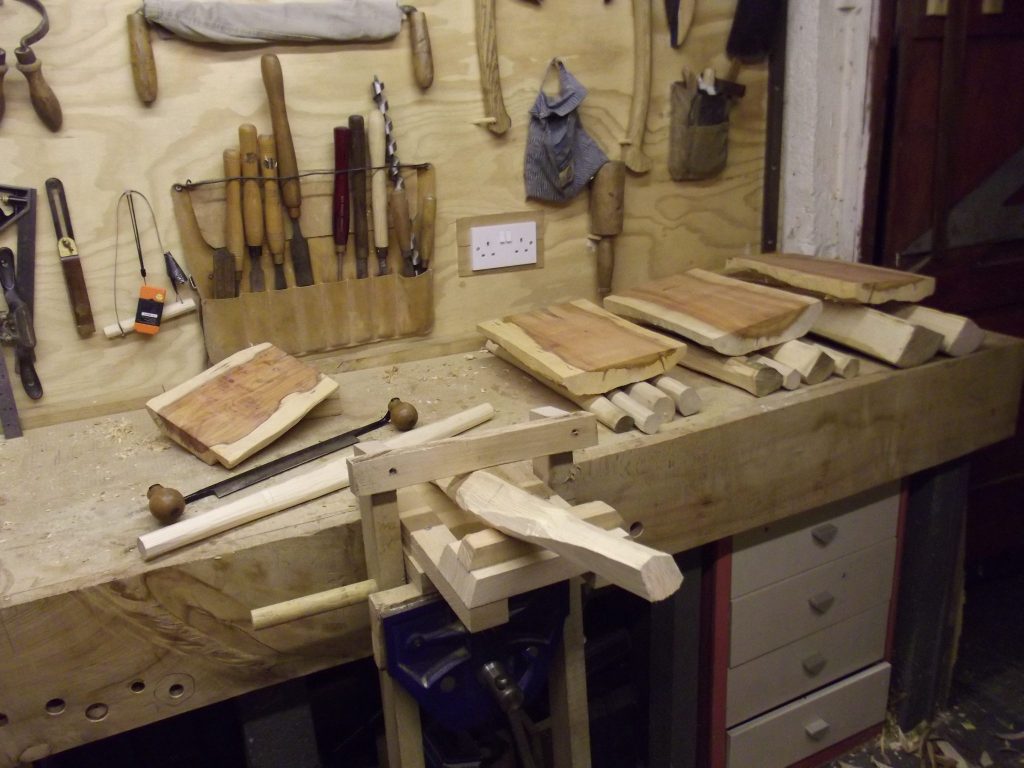 Working like this requires no pattern to follow or conform to and the angles and layout of each piece can be approached individually and therefore uniquely. It is quite literally a case of if it looks right then it is right. By following a few basic rules and using your instinct and intuition anything is possible.
I will post pictures of my progress with these and look forward to seeing the family of stools when they come together.
Save
Save
Save
Save
Save