I came across some lovely bits of wiggly sweet chestnut in Jim Whites yard some time ago and knew immediately that they were going to be used for something, but I had no idea what that something was. Then I was approached by my lovely neighbors and asked if I could make a bigger and more substantial version of the coat racks I was making using cherry, yew, and ash. It wasn't until they asked for two of these to be mounted one above the other that it dawned on me what the something was.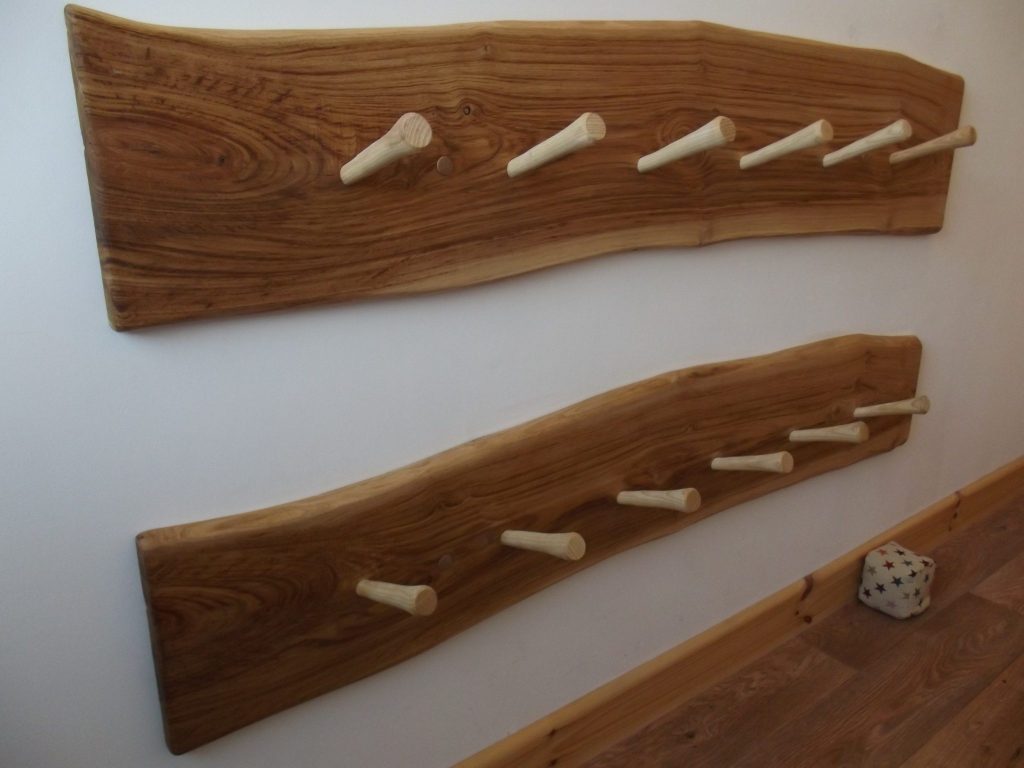 The pegs are ash which was turned green on a pole lathe and if you look closely you can make out the sweet chestnut plugs that cover the fixings to the wall.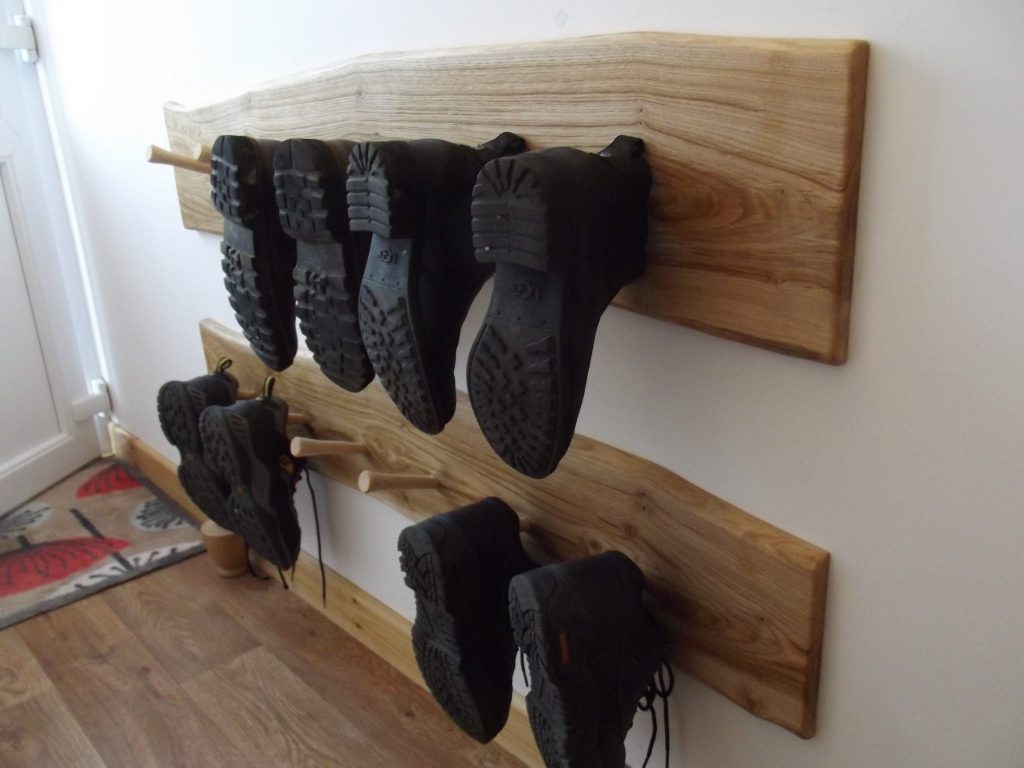 Then came a commission for a wider than the average garden gate and the symmetrical wiggle was tweaked a little and using angled ok posts completed the curved effect.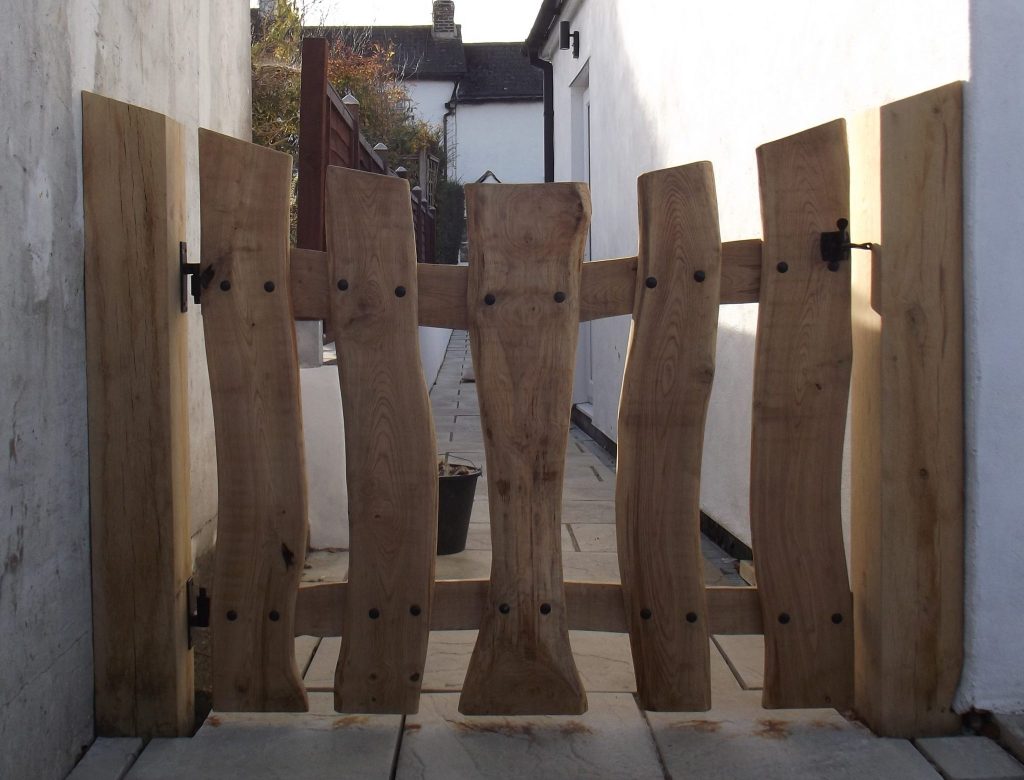 The planks were slightly too thin to be held together with pegs, so I opted for black stainless steel coach bolts. These were a perfect match for the hinges and latch and I am very pleased with the overall appearance.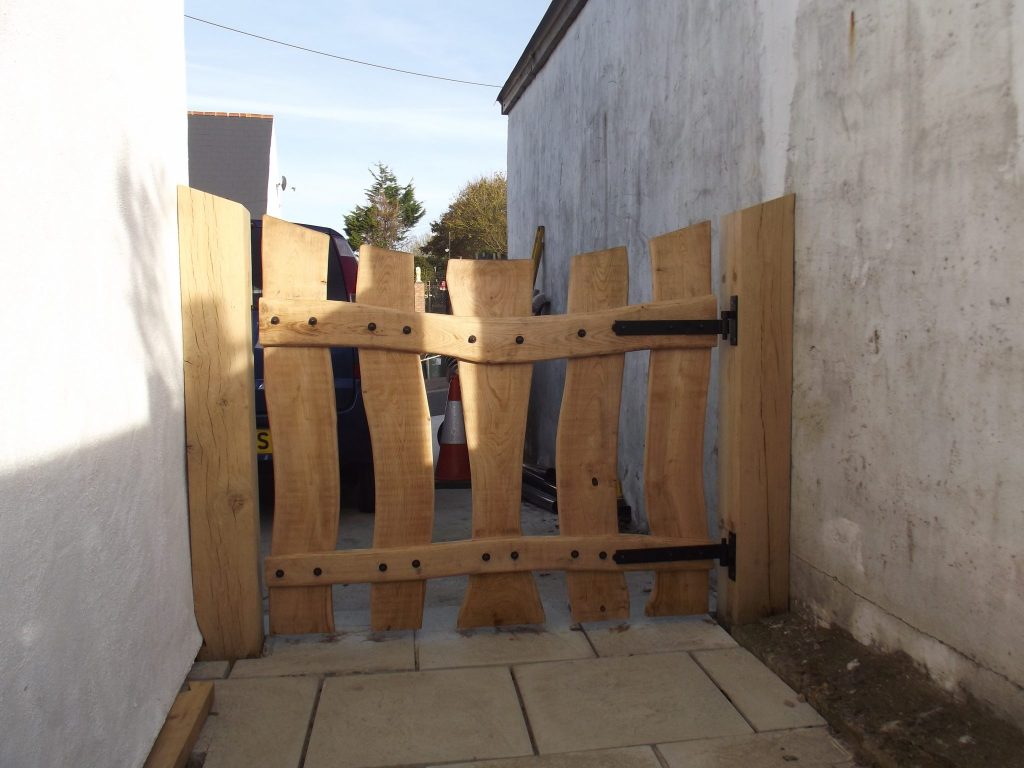 Two very different projects using the same timber and exploiting its natural characteristics to good effect.