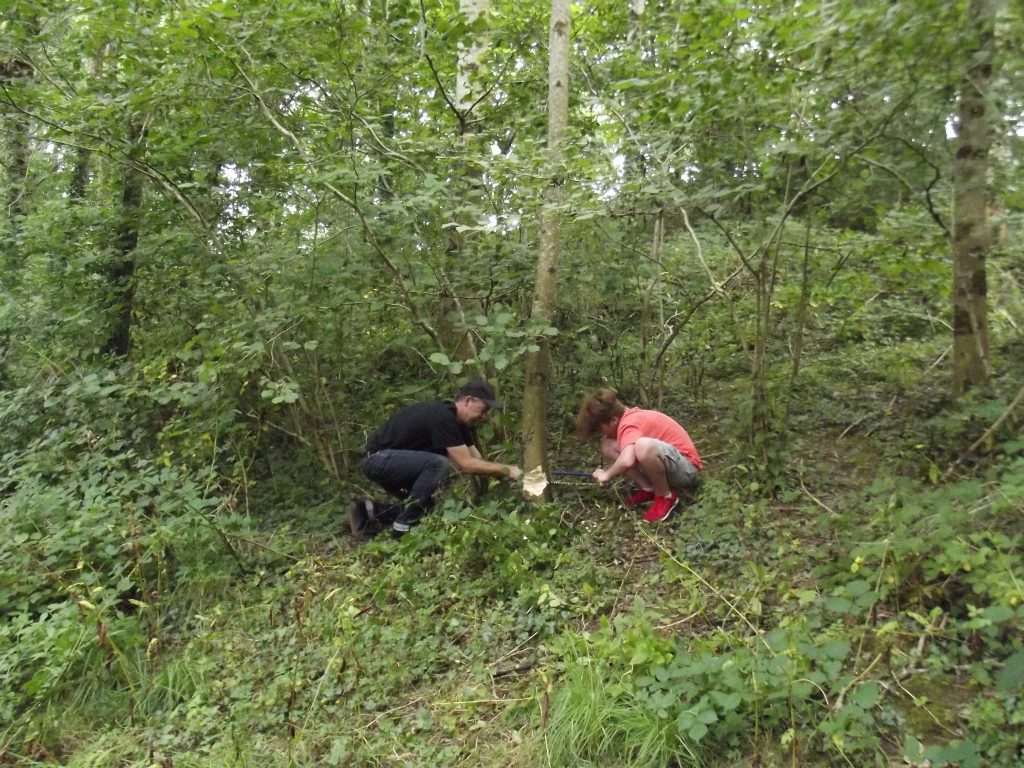 Matt And Damian came along for a one day course after having a go on the pole lathe at Fingle Forest Fair.
We started by selecting a small Ash tree from the near by woodland and after some amazing team work they not only felled the tree but piled the brash and cut it to length ready for the walk back to the work shop.
Tiiiimber (with some persuasion).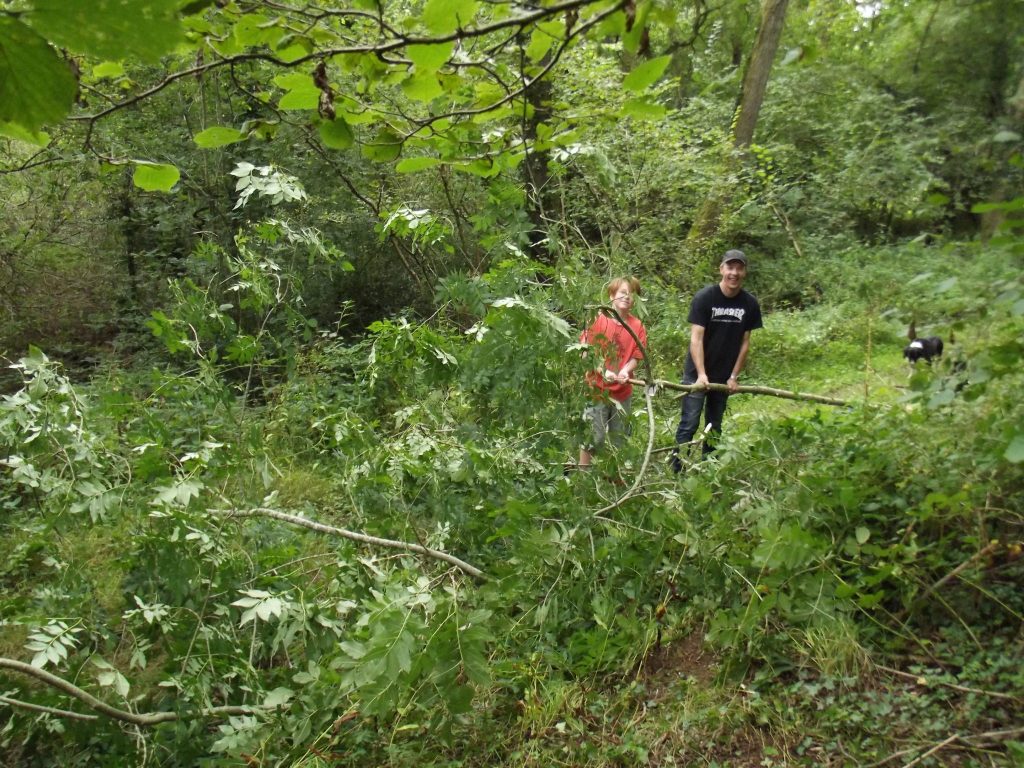 And now the work begins!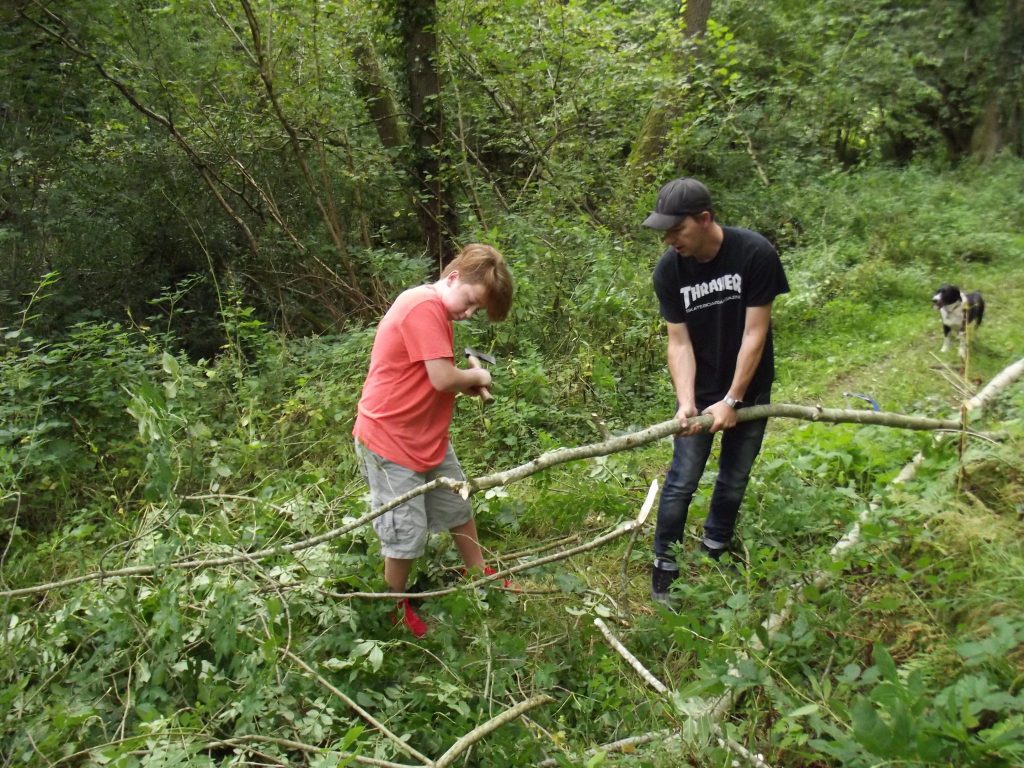 After braving the nettles and carrying the prize back to the work shop (well done Max, good effort)! They set about the creative element of the day.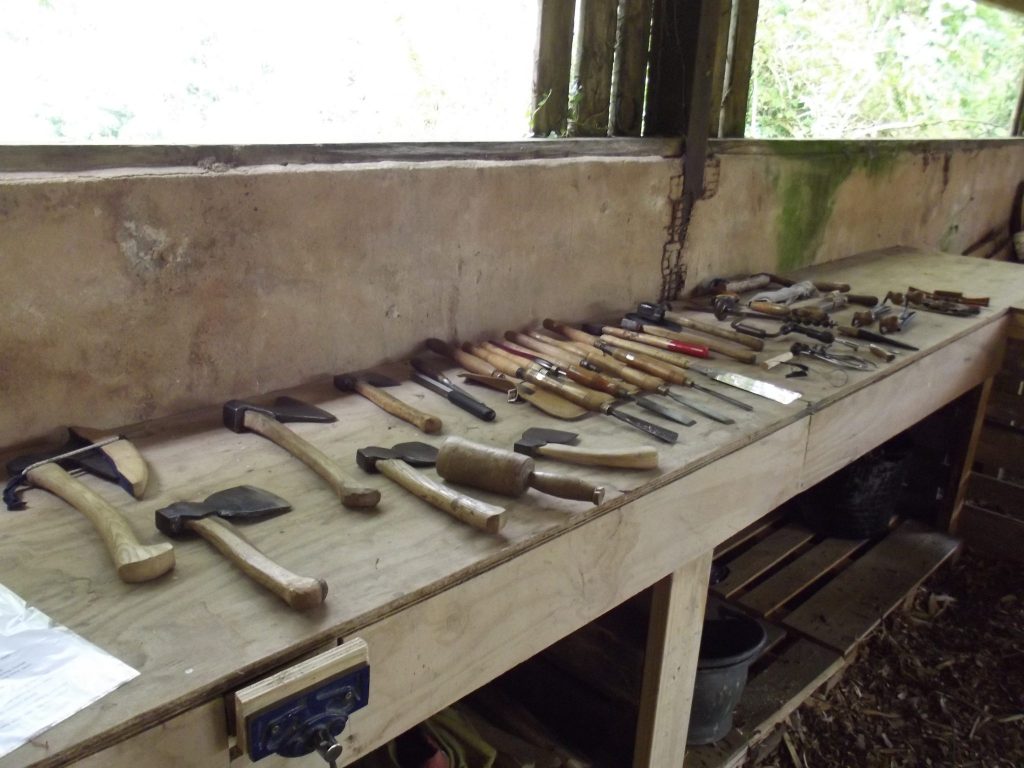 Max was particularly pleased with the array of vintage tools for them to use and work soon got under way.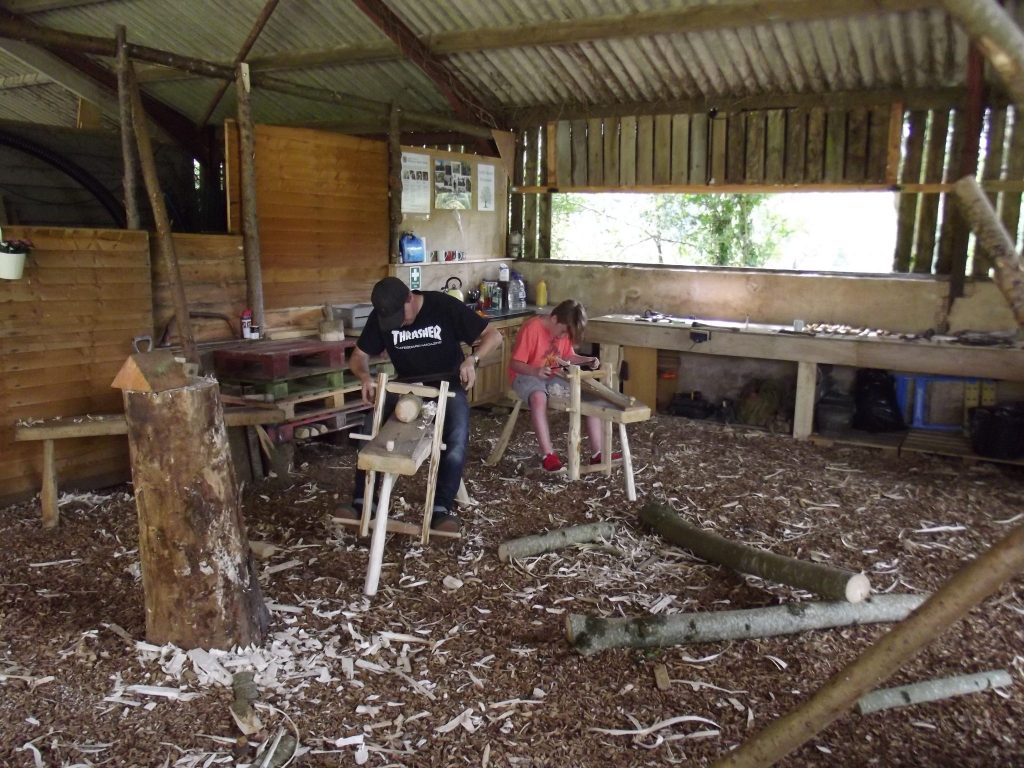 It all got a little bit quiet as they focused on the task of cleaving and shaping their projects.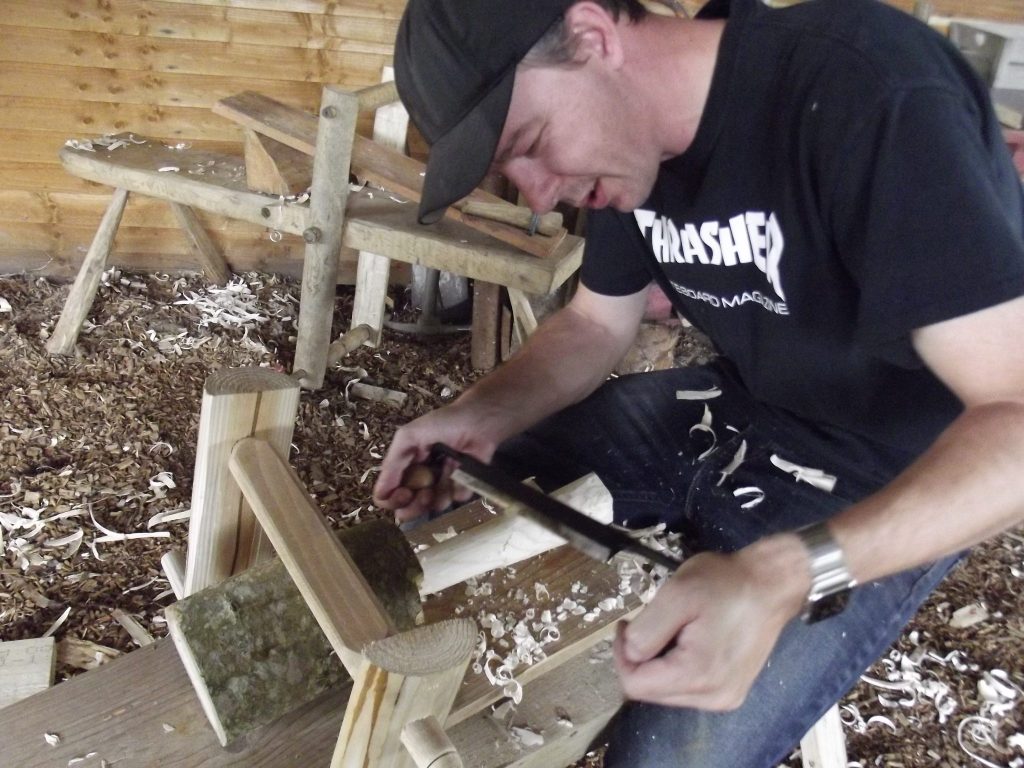 After trying a variety of tools and techniques I am pleased to say that we had two very happy green wood workers. Max with his very realistic short sword and Damian with a handmade mallet for his father.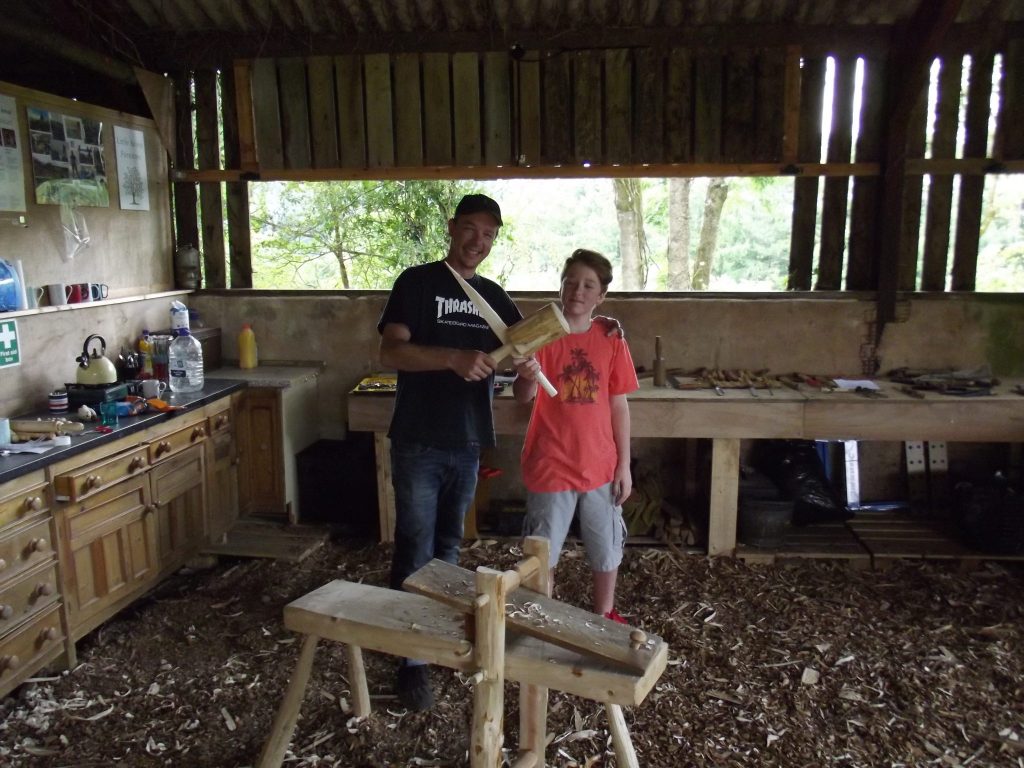 Thank you both for a great day and for your enthusiasm, cups of tea and for leaving me with some biscuits.
Save
Save
Save